At the request of the European Commission, the Agridataspace consortium, forerunner of the future European agricultural data space, is launching its first public action: an online survey.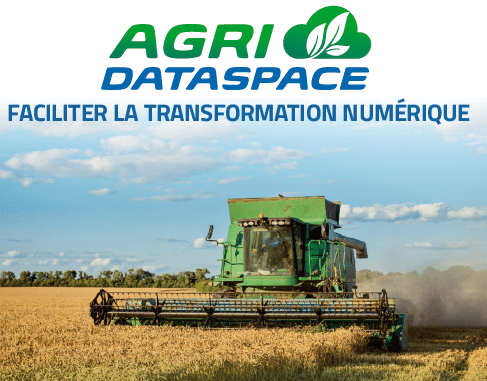 Launched in Paris this autumn under the mandate of the European Commission, the work of the European Agridataspace consortium aims to deliver by March 2024 a roadmap useful for the deployment and maintenance of the future European data space dedicated to agriculture.
Agdatahub is coordinating the project consortium, which consists of 15 organisations from 10 Member States. All the results of this project will be freely accessible on the project website.
The aim of the European Commission is obviously not to reinvent what already exists or works in Europe! Rather, it is a matter of identifying good practices, so that they can be applied to the future agricultural data space, as well as to other sectors of activity (energy, health, mobility, etc.), with a view to interoperability.
A public enquiry open to all levels of projects
To this end, an inventory of existing data spaces (data sharing initiatives) is being conducted via an online survey. It was designed by ILVO, a Belgian technical institute member of the consortium and responsible for the work package 1 "Understanding and mapping of the data sharing landscape". The format of this survey is intended to be accessible and standardised so that a comparison between the various data spaces projects is possible within the European Union.
After having been disseminated in a targeted manner to already identified actors (including the European H2020 ecosystem), this online survey is now open to all projects (under design or operational) and AgriTech actors working around agricultural data spaces. Initiatives of all sizes (local, regional, national) can participate until 15 May 2023.
Once this inventory is completed, the second step will be to assess existing data spaces, with a view to designing the roadmap for the deployment and maintenance of the data space agriculture commissioned by the European Commission as part of its Data strategy.